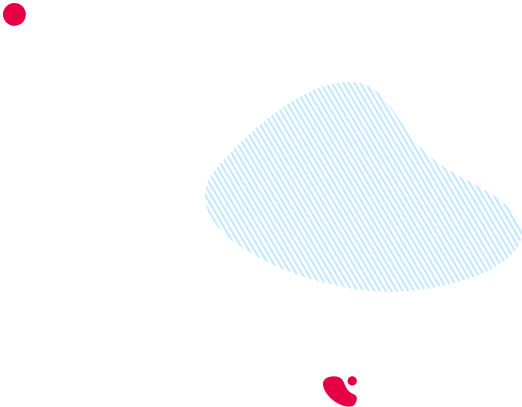 Q&A
---
Important questions and answers
Does the agency pay for travel to work abroad?
Transfer to work abroad is organized on your own and is usually not refunded. An exception is seasonal, several-week job offers – reimbursement of transport costs to given country, are then determined individually with the candidate.
Contract
Contracts are prepared weekly – always for 38 hours, but you can work longer. This will be reflected in your payment (you will receive information about overtime in another document : "payslip" (loonbriefje)).
If you're about to start your first week at work, you will sign a contract in office. Every other contract you will receive via e-mail, where you'll find a link to online-signing. Thanks to that, you will not have to come to office every week or check your mailbox and return letters .
Medical leave/Sick note
In case you are ill, it is important to immediately inform both the company you work for and Link2Europe. It is best to do this before the work shift starts.
In case of early shift, you can send an email or phone as from 8.30 to the office. You will also have go to the doctor. He will examine you and give you a medical leave (ziekte-attest). You have 48 hours to send us a photo of this document, to info@link2work.pl
You will receive 2 notes from the doctor:
-1 is to justify the absence for the employer (tip: you can always ask 2 exemplars, so you can give one to the employer and one to L2W – if not a copy is also ok)
-1 is to get a refund of the medical costs (this you have to send to the health insurance and they will refund directly on your bank account).
Agreement for sending people to work abroad.
It is a contract that we sign with each candidate who travels to work abroad through our service. The contract contains the most important information regarding employment conditions at a particular job. Signing it is obligatory for each of the parties to the contract – both for us as an agency that directs to work abroad, and for the candidate.
Can I get any extras when I have children?
Yes, the Belgian social security system guarantees the possibility of applying for family benefits. The first child is entitled to a payment of €98, for the second – €182, for the third and subsequent – €259.
What is mutualiteit? How much does it cost?
Mutualiteit is a Belgian equivalent of the Polish health-insurance fund – obligatory basic health insurance. Its yearly contribution may be different depending on age, but usually it's around €108 per year. Payment is usually due at the beginning of the following year you work.
What does health insurance in Belgium look like?
Belgium offers one of the best healthcare systems in the world. After your arrival, we will sign you up to a health-insurance organization. You will cover the costs of it on your own. This is approximately 90€ per year. If you will not work for the whole year, you can apply for a reimbursement of some costs.
I am ill/I don't feel well. Where can I find a doctor?
Search for the nearest doctor online or ask your co-workers for any recommendation.
Do I need a doctor's note?
Yes. The doctor's note is essential to prove your illness. If you do not e-mail it to us in 48 hours, you will probably not get paid.
What to do when I am ill?
If any illness attacks you so seriously you can't come to work, first of all call your team leader and us office in Belgium to inform us you're not going to be there and why (if you've been working for more than a month, you will get a week paid if you show us an official medical leave from a doctor).
Does the company provide transportation to work?
If you don't have a driver's license or can't bring your own car to Belgium, we company can offer you a bike (if the distance between your work and place of living doesn't exceed 10 km) or a leased car.
From our experience we know that having an own car is the most comfortable and moreover refunded – you'll get a so-called "transportation refund" which is a weekly reimbursement of some of the travel cost (if the distance between your place of living and work is more than 3 km).
If you've experienced or witnessed a serious accident call 112.
Can I use another accommodation?
Sure! If you have an opportunity to live with your friends or family, or you prefer to hire something on your own – feel free!
Just let the coordinator know what your address will be, so he can send you your contracts and other documents.
Is there Internet provided?
Yes, every apartment has a free Wi-Fi.
What should I bring along, what equipment is available in the apartments?
All our provided apartments are fully equipped, you only need to bring your bed linens. If any equipment is missing, please contact coordinator. Remember to take your documents and cash for your first week abroad.
Does the company provide accommodation?
Each of the companies we cooperate with organizes accommodation as close to your work as possible. Our apartments or houses are provided for several Link2Work employees which means that you may share a room with someone, and kitchen and bathroom are shared with other flat mates. Every apartment has its regulations, which the residents need to respect.
Do I get holiday pay?
Your holiday pay is always paid into your account end of May/early June, and you will not receive any money during any holiday before. For instance : if you work from November onwards, and you want to go on holiday in April the following year, you already collected some amount of your holiday money, but you will receive it in order with the schedule – May turning to June.
How can I request a day off?
First you have to ask your supervisor. If he agrees, call us to let us know.
How many holidays do I get?
Every worked month in Belgium gives you 1,66 day off, this makes 20 days off per year if you work fulltime. Officially you can use it in the following year. But thanks to weekly contracts, you can always take a week of unpaid holidays by suspending a contract for a week.
What taxes are in Belgium / How much will I earn net?
In Belgium, declarative taxes apply – our Belgian consultant will advise you when completing employment formalities, which tax threshold will be the most advantageous for you. The most important contributions that are deducted from your salary are social security contributions (RSZ 13.07% – fixed interest rate for all employees) and advance payment for income tax (variable amount, depending on many factors, minimum 18%). You can ask our recruiter for an approximate net hourly rate for work in a specific position.
How do I apply my tax return?
After you receive tax form 281.10, you have to go to the Tax Office and show it. Depending on the amount you already paid earlier, you will either receive a reimbursement or charge-back.
How do I open a bank account in Belgium?
Just ask us and we will take care of it!
What are meal vouchers and how do they work?
Meal vouchers (maaltijdcheques) are an additional benefit that you get depending on the company you work for. If your company offers them, here is some information for you:
– vouchers are exempt from any contributions related to social security contributions or income tax
– your salary will only be deducted by the personal contribution of each voucher, for example if you get a voucher worth 5€, your personal contribution is 1,09€, so the final value of the voucher is 3,91€
– you receive one voucher per worked day
– after 3 weeks you will receive your card from us, with the amount of money for your first week and we will top it up every week
– you can use this card to pay in bigger supermarkets or restaurants.
When do I get my end of year bonus?
You can expect this at the end of December / early January.
When do I get my holiday pay?
Holiday pay is 15.38% of your gross income. You will receive it end of May / early June of the following year. If you're no longer in Belgium when this bonus is paid, you'll have to fill out a L76 form in order to get the money on your Polish account. You can find this form in your starter folder which you received from Link2Work on your first day.
When is payday?
Your weekly payment will be every Friday of the following week.
If it doesn't show on your bank account, (what usually never happens), this might be because of a national holiday and the bank was closed. Wait until Monday, and if it's still not on your account – call us.
What is the arrival and registration procedure of an employee in Belgium? What formalities do I need to complete?
Usually we arrange with each employee to come to the indicated address of our office in Belgium on Monday morning by any means of transport. A delicious breakfast awaits you here. In case of difficulties with transport, we will be happy to help and advise you on the best way to get to Belgium. The first day is an organizational day, you are under the protection of our coordinators who will take care of all the formalities on your behalf:
1. You will be introduced you to the activity of Link2Europe
2. Your will be registered you in Belgium as the employee – you will receive a "Numero National" (NN – the equivalent of Polish NIP)
3. You will be presented the rules prevailing in the company in which you will be employed
4. You will provided with a starter kit with all documents to be signed: employment contract, health and safety rules, housing contract, accommodation conditions, etc.
5. If you wish, the coordinator will help you open a Belgian bank account (recommended).
6. You will be provided clothes and shoes necessary for work on the first day
7. The coordinator will organize transport to your place of residence.
8. The coordinator will familiarize you with the management of the company in which you will work and provide information on safety at the workplace.
I don't have a driving license / I cannot take my own car to Belgium – is it an obstacle to the employment?
If you don't have a driver's license or just cannot take your car to Belgium – don't worry. We'll do our best to place you in one of our apartments close to your work, so you could go there by foot or by bike (which you can also get from us).
Do I have any chance to find a job if I don't know any foreign language?
A vast majority of our job offers is for people who are able to communicate in one of four foreign languages, which are: English, Dutch, French or German. It is rare that no foreign language is needed. If you don't speak any foreign language, you can still send us your CV and when this kind of job offer appears — we'll contact you.
When will I get the answer that I am hired?
After the interview your resumé is presented to the employer. In the end, he is the one who decides about your employment. We do our best to inform you about the final decision as soon as possible. Usually it takes a few days.
What is the working time in Belgium?
The statutory working time is 38 hours weekly (in some companies 39/40 hours). Overtime is possible and we always inform you about it.
There are no suitable job offers for me right now. Can I apply anyway?
Even if you don't see any offer suitable for you, you can still send us your resumé. We'll keep it and when a job offer suiting your qualifications comes up, we'll get in touch with you, if you gave us permission to contact you in case of future recruitment processes. To apply, please use the application button on the homepage in the top right corner.
What does the recruitment process look like?
We analyze submitted applications and then we contact selected candidates who initially meet the criteria specified in the offer. Depending on the type of work, we arrange a telephone or Skype or WhatsApp conversation with a candidate or personal visit in the office, and we conduct a further process. During the conversation, we discuss the given job offer in detail. We also analyze the current career history, acquired skills, foreign language knowledge and discuss our common expectations. Our recruiters will be happy to answer your questions and any doubts. In a simple and transparent way, they will guide you through the recruitment process so that you can sign the contract quickly and take a job in Belgium.
I am interested in several offers, should I apply for each of them separately?
All candidate applications are registered in one database. Each of our recruiters thoroughly analyzes the professional experience of the candidate included in the resume. In a telephone conversation we will present you all our offers that match your experience. Therefore, there is no need to apply for each of the offers separately. However, remember to mark the information clauses on the registration form. It will allow us to contact you and present the most suitable job offers.
Are there other job offers available and how do I apply?
All current job offers are available on our website https://link2work.pl/oferty-pracy/. In order to participate in the recruitment process, please follow the instructions below:
1. Go to our website www.link2work.pl;
2. Click on the "Job offers" subpage;
3. Select offers suitable for you;
4. You'll find an application form underneath each job offer. Fill out the form, attach your CV and any other relative documents, e.g. work permits, certificates, references, etc… (if you have them).
In order to be able to offer your candidacy to the foreign partner, it is recommended you submit a CV in a foreign language (English, German or Dutch).
* You can also send your CV by clicking "Apply" button on the given job portal or come to our office personally.
We hope to find you in our database and contact you soon!
Payslip
Payslip (loonbriefje) includes all information about your weekly salary like gross income, taxes, worked overtime and the pay for it, any other additions and possibly charged money (e.g. for your apartment) and any other additions.
When can I contact the office?
You can contact us by phone as well as in person at our offices in Opole and Bornem. Our opening hours are:
from Monday to Thursday: 8:30-16:30, on Fridays: 8:30-16:00.
Phone number: +48 503 028 187, 77 44 14 502
If you plan to visit us in person, we are happy to have you! Just give us a heads-up, and drop by :).
* In case of a very urgent matter send your coordinator a message and she will contact you back as soon as possible.
Mam dzieci – czy mogę liczyć na jakieś dodatki?
Tak, belgijski system zabezpieczeń społecznych gwarantuje możliwość ubiegania się o świadczenia rodzinne. Na pierwsze dziecko przysługuje dodatek 98€, na drugie – 182€, na trzecie i każde kolejne – 259€.