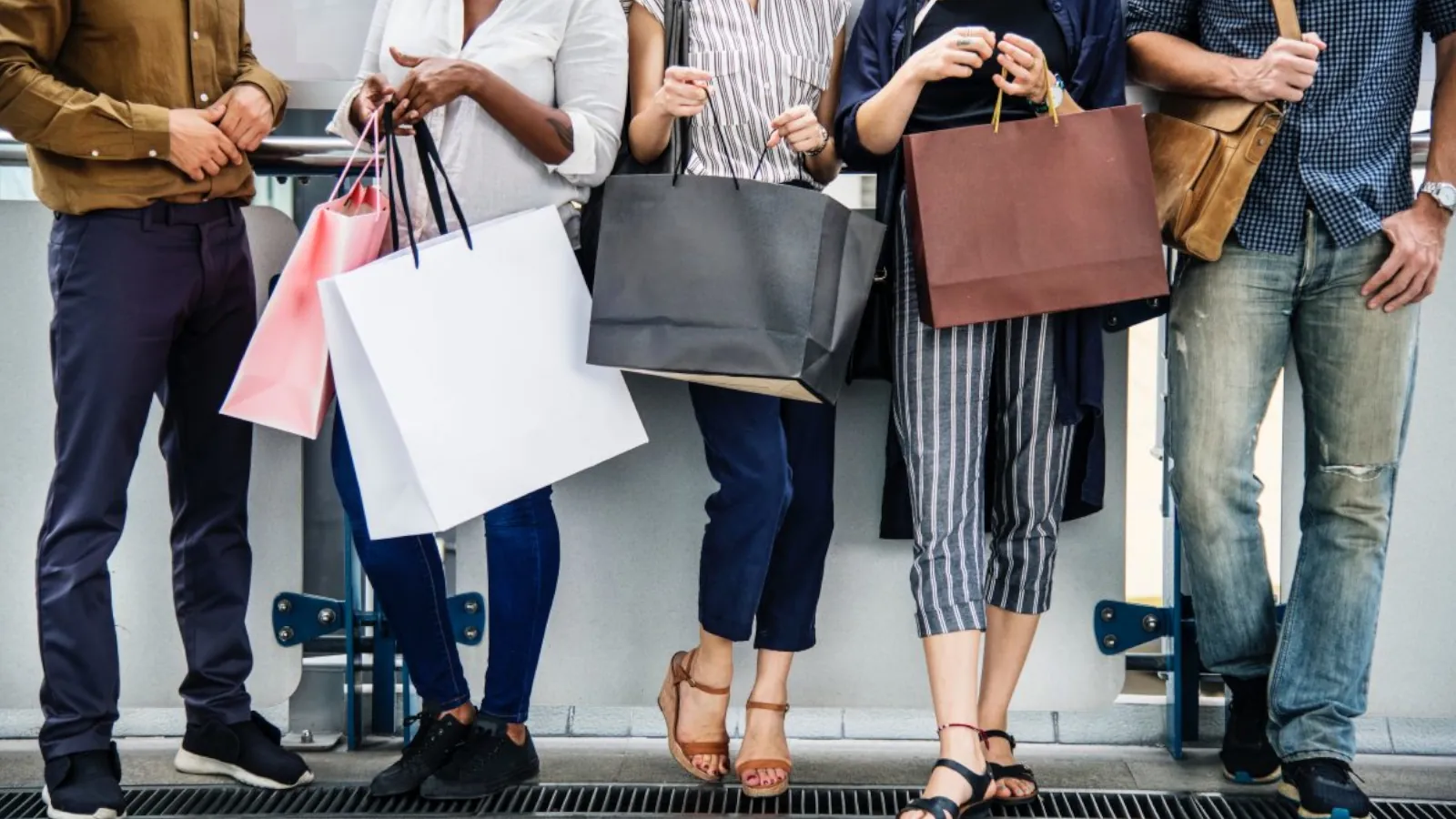 Shopping in Belgium: where and how much does it cost?
16.09.2019
---
Finding the right budget, mid-range or premium consumer goods can be a full-time job abroad. But not if you have the right inside information! That's exactly what we offer in this article: an overview of the best places to go shopping and some handy price indications.
1. Groceries (food and drinks)
As in a lot of western countries, local grocery stores are slowly disappearing in Belgium. Most people turn to large supermarkets and hypermarkets along big avenues out of town for their day-to-day groceries.
According to the latest comparison by Test-Aankoop, a leading consumer organisation in Belgium, these are the main supermarkets for brand products (from cheap to more expensive):
If you don't mind using generic products instead of well-known brands, these two German discount chains can stretch you budget even further: Lidl and Aldi.
All of these major supermarkets have similar opening hours. They'll close on Sundays, but are open Monday through Saturday until around 8 pm.
Good to know: we've compiled Housing, food and transportation: the cost of living in Belgium of average staple food prices so you'll know what to expect.
2. Clothing
Antwerp is undoubtedly the most important fashion hub in Belgium. You'll easily find high-end designer clothing in the many independent stores in the city centre. Also Brussels hosts a lively fashion scene. These are 5 must-visit shops in the capital of Europe. And if you're looking for a luxury outlet shop, you might want to pay a visit to Maasmechelen Village, minutes away from the Dutch border in eastern Belgium.
For mid-ranged clothing, you can find all of the major international department stores in these shopping streets:
Meir (Antwerp)
Veldstraat (Ghent)
Nieuwstraat (Brussels)
Steenstraat (Bruges)
Demerstraat (Hasselt)
Centre Carré (Liège)
Rue de l'Ange (Namur)
Rue de la Montagne (Charleroi)
Shops include: H&M, WE Fashion, C&A, Zara, Stradivarius, Mango, Esprit and many more.
Lower down the line, we find Primark as the best budget option. In each of the 7 Belgian Primarks, you can buy T-shirts for 2-3 euro, jackets for 10 euro and shoes for 10-20 euro.
Good to know: in January and July, all clothing shops have sales. Especially towards the end of these regulated periods, you can find discounts of up to 70%.
3. Electronics
For washing machines, mobile phones, laptops and other electronic devices Krefel, Vanden Borre and MediaMarkt are the places to be. There's little that separates these shops in price, so keep an eye out for special promotions. Also FNAC (Brussels, Ghent, Antwerp and Liège) offers plenty of options to choose from.
Good to know: Dutch webshop Coolblue has taken over a big market share in recent years and delivers at home throughout Belgium.
4. Home and interior
Most Belgians own more than one piece of Ikea furniture. The Swedish no-nonsense chain sells just about everything you use inside and outside of your home. The 8 Belgian Ikea shops sometimes open on Sundays to attract more visitors, so make sure to check the special opening hours.
Good to know: for smaller household items, Hema, Casa and Blokker are your go-to shops. Here, you'll find everything from kitchen utensils to decoration.
Make your expat life one to remember – not just for you, but for the entire family. Prepare yourself in advance to ensure that everyone feels right at home. Here at Link2Europe, we are happy to help you and your family settle in. Get in touch!
---