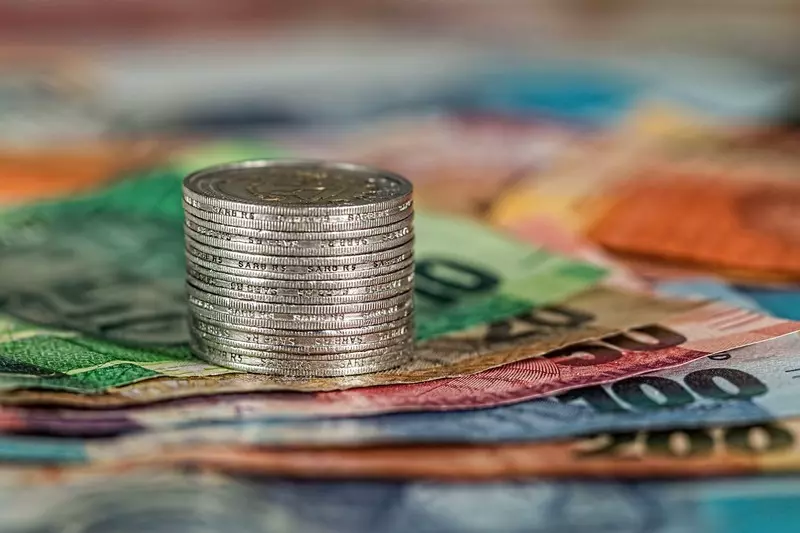 Różnica pomiędzy dochodem Brutto a Netto
08.02.2019
---
Spis treści
Dochód w Belgii, czego możesz się spodziewać?
Dochód brutto VS dochód netto
Dochód w Belgii, czego możesz się spodziewać?
Przed podjęciem decyzji o wyjeździe do Belgii z pewnością chciałbyś mieć jakieś wyobrażenie o Twoich zarobkach i o tym, jaka będzie różnica między dochodem brutto, a końcową kwotą, która wpłynie na Twoje konto.
Dochody w Belgii są zależne od wielu czynników, m.in. od wieku, sektora, w którym pracujesz, Twojego stopnia naukowego. Ostatnie badanie przeprowadzone przez belgijski urząd statystyczny, wykazało, że 80% pracowników w Belgii zarabia miesięcznie więcej niż 2.305 Euro brutto i więcej niż 1.648 Euro netto.
Oczywiście (tak jak wspomnieliśmy wcześniej) kwota, którą co miesiąc będziesz dostawał na rachunek bankowy, zależy od Twojej osobistej sytuacji, czyli od tego, jaką pracę wykonujesz, jaki jest Twój stan cywilny, jakie dodatkowe świadczenia będziesz otrzymywał od pracodawcy (np. ubezpieczenie zdrowotne, telefon i abonament, samochód firmowy). W rezultacie dwie osoby posiadające identyczny dochód brutto niekoniecznie dostaną identyczną sumę do swojej kieszeni.
Dochód brutto VS dochód netto
Twoja wypłata brutto, jest automatycznie pomniejszana o składkę na ubezpieczenia socjalne, która dla wszystkich zatrudnionych w Belgii wynosi 13,07%. Co ciekawe, składka ta, jest odciągana od Twojej podstawowej pensji brutto, powiększonej o 8%. Po odciągnięciu składki na ubezpieczenia socjalne pozostaje nam kwota do opodatkowania. Wysokość zaliczki na podatek dochodowy zależy, m.in. od wysokości Twojej pensji brutto oraz sytuacji rodzinnej. Najczęściej odliczany jest podatek w wysokości 18%-22%.
Przykład
W dalszym ciągu nie wszystko jest jasne? Powiedzmy, że rozpoczynasz pracę jako operator dźwigu i Twoja podstawowa płaca brutto to 2.470 Euro. Nie jesteś żonaty i nie masz dzieci. Ile dostaniesz do kieszeni? Policzmy!
| | |
| --- | --- |
| Dochód brutto | € 2.470,00 |
| 108% dochodu brutto | €2.667.60 |
| składka na ubezpieczenia socjalne (13,07% odliczane od 108% dochodu brutto) | € 348.66 |
| = dochód do opodatkowania | € 2.121.34 |
| zaliczka na podatek dochodowy (zazwyczaj zależna od wysokości Twoich zarobków, tu 19%) | € 403 |
| Miesięczny dochód netto | € 1.718.34 |
Powyższe obliczenie jest podstawowe i nie bierze pod uwagę składek specjalnych na ubezpieczenia socjalne, zwolnień z podatków, dodatku za dojazd do pracy itp. Jeśli chciałbyś się dowiedzieć, jaki podatek zapłacisz w Belgii, w skali roku, zajrzyj na stronę Belgium Tax Calculator-website.
Więcej informacji na temat pracy w Belgii znajdziesz klikając w zakładkę Nasza oferta, a jeśli nie masz już żadnych wątpliwości odnośnie wyjazdu do pracy w Belgii, sprawdź nasze oferty pracy, wchodząc w zakładkę oferty pracy.
---
Zmieniamy się!!!
28.11.2018
---
Oto nowa wersja Nas. Link2europe w nowoczesnej szacie graficznej.
Już od teraz możecie szybciej odnaleźć interesujące Was oferty, które podzieliliśmy na kilka kategorii. Na stronie Oferty pracy znajduje się nowa wyszukiwarka, dzięki której z łatwością wyszukacie ofertę na konkretne stanowisko pracy.
Jak zawsze, można szybko i sprawnie aplikować na dane stanowisko, wypełniając formularz kontaktowy lub aplikować bez CV.
Szukający pracy sezonowej od teraz, macie do dyspozycji zakładkę poświęconą tylko tego typu ofertom. System rekomendacyjny jest z kolei propozycją dodatkowego zarobku dla osób chcących polecić do pracy swoich znajomych.
Na stronie O Link2europe przekazaliśmy informacje o tym jak powstała nasza firma i kto w niej pracuje. W tej zakładce poznacie nasz zespół – z Polski i z Belgii – oraz dowiecie się dlaczego Belgia, to interesujące miejsce do pracy i życia.
Jesteśmy przekonani, że atutów jest znacznie więcej, niż te przedstawione w naszej ofercie, ale chcemy, abyście mogli przekonać się o tym osobiście!
---